---
---


The Murray House Gang
We are what we are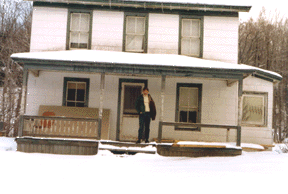 The Murray House
Hunter Mountain
Where the Legend began in 1971

---

Do to circumstances beyond our control the MHG web site was deleted.
There were five years of memories that were lost.
It will take some time to replace. Some of it will be different.
Some of it is up and running. See below.
Send your ideas.
---
Events and Notices
Players
Kids
This web site was created by the WEBMASTER for the sole enjoyment of the members of the Murray House Gang a group of middle aged fools. Anyone who copies or destroys this site is a bigger fool than those who are members....

---
---